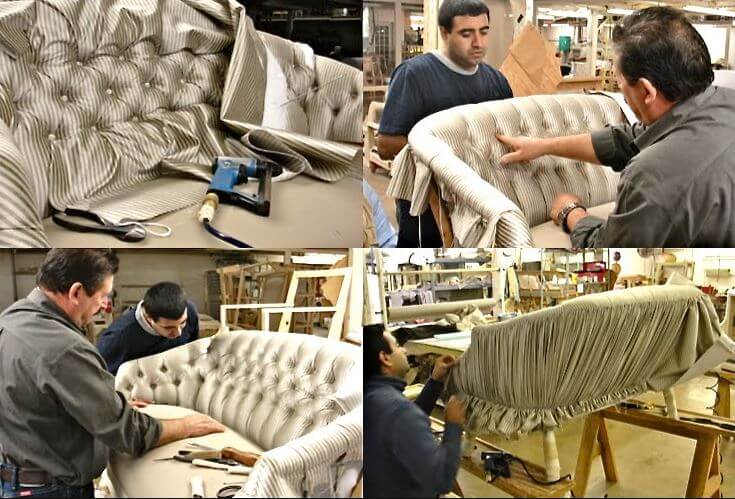 Upholstery is a crucial aspect of interior design, as it can completely transform a room's aesthetic and provide comfort to its users. It involves covering furniture with fabric or leather, enhancing its appearance, and making it more functional. Whether you're decorating a living room, bedroom, or dining room, upholstery can elevate your interior design game.
Upholstery can bring a pop of color and pattern to an otherwise dull room. It allows you to choose from a wide range of fabrics, colors, and textures to suit your style and personality. You can go for bold prints, soft pastels, or classic neutrals, depending on the vibe you want to create.
Moreover, upholstery also adds to the functionality of your furniture. It provides cushioning to chairs, sofas, and beds, making them more comfortable to sit or sleep on. Additionally, it can also protect your furniture from wear and tear, making it last longer and look better.
How to Choose the Right Upholstery Fabric for Your Interior Design?
Choosing the right upholstery fabric is crucial for achieving the desired look and feel in your interior design. With so many options available in the market, it can be overwhelming to pick the right one. Here are a few things to consider when selecting upholstery fabric for your furniture:
Durability: Upholstery fabrics come in different levels of durability, depending on the type of fiber and weave. If you have kids or pets, you might want to go for sturdy fabrics like leather or microfiber that can withstand spills and stains.
Color and Pattern: The color and pattern of your upholstery fabric can either complement or contrast with your room's color scheme. If you want a cohesive look, choose fabrics that match your wall paint or curtains. If you want to make a statement, go for bold patterns or bright hues.
Texture: The texture of your upholstery fabric can add depth and interest to your furniture. You can opt for smooth fabrics like silk or velvet for a luxurious feel, or choose rougher textures like tweed or denim for a rustic look.
Cleaning and Maintenance: Different fabrics require different cleaning and maintenance procedures. Make sure to choose fabrics that are easy to clean and maintain, especially if you have kids or pets.
What are the Latest Trends in Upholstery for Interior Design?
Upholstery trends keep evolving, and it's essential to keep up with the latest styles to stay ahead of the curve. Here are a few of the latest upholstery trends in interior design:
Velvet: Velvet upholstery has been gaining popularity in recent years, thanks to its plush texture and luxurious look. It comes in a wide range of colors and can add a touch of elegance to any room.
Bold Patterns: Bold patterns, such as florals, stripes, and geometrics, are back in vogue. They can bring a pop of color and personality to a neutral room and add visual interest to your furniture.
Earthy Tones: Earthy tones like beige, olive green, and burnt orange are making a comeback in interior design. They create a warm and cozy ambiance in any room and can complement different styles of furniture.
Leather: Leather upholstery is timeless and always in style. It can add a classic touch to your furniture and